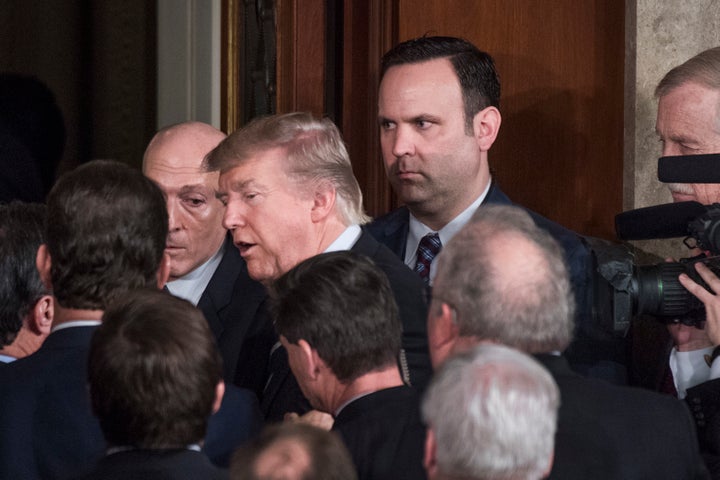 Jennifer Scavino, the wife of Dan Scavino, an aide to President Donald Trump who serves as White House social media director, filed for divorce in late January 2018, county records reveal. Scavino, who is one of Trump's closest aides, holds the title of assistant to the president, the highest-ranking staff position in the White House, one that he shares with aides like Kellyanne Conway, White House Counsel Don McGhan, and Trump's son-in-law Jared Kushner, among others.
Jennifer Scavino filed for divorce on Jan. 18, 2018 in Dutchess County, New York, where the Scavinos own a home. In county records, she is listed as the plaintiff, while her husband is listed as the defendant. Not much else is known about the cause of divorce, as the state of New York keeps divorce records under seal, and they can only be accessed by the parties involved and their attorneys.
The Scavinos have two children. A wedding announcement in the Poughkeepsie Journal says they were married on Sept. 23, 2000.
The White House declined to comment. Jennifer Scavino did not reply to an email requesting comment by the time of publication.
Scavino, 42, has a long history with Trump and the Trump family. He met then- businessman Donald J. Trump in 1990, when he served as his caddie, and later served as the general manager of one of his golf clubs. Scavino was just 16 years old at the time.
A June 2017 profile of Scavino in Politico characterized him as "the president's mini-me, a man whose bombast, impulse control and instinct for a good punch match those of his boss."
During the 2016 presidential campaign, Scavino…