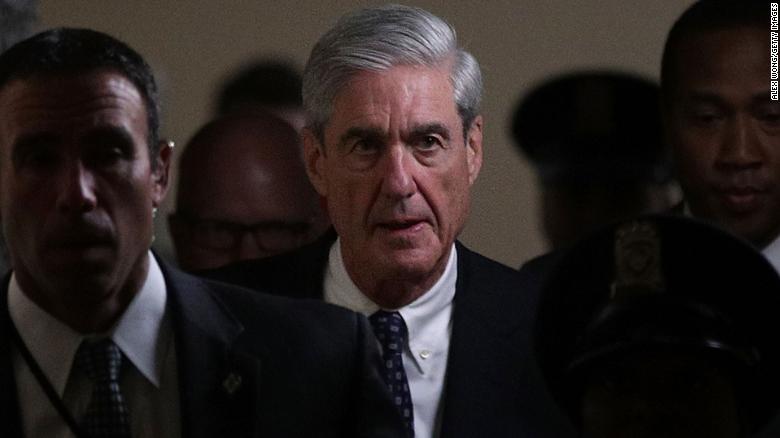 (CNN)If President Donald Trump isn't planning to fire special counsel Bob Mueller, he sure is doing a good job of faking it.
Attorney General Jeff Sessions fires FBI Deputy Director Andrew McCabe late Friday night, less than two days before McCabe was set to retire from the bureau — where he had worked for 20+ years — with full pension.
Trump celebrates the firing via tweet even later Friday night. He writes: "Andrew McCabe FIRED, a great day for the hard working men and women of the FBI – A great day for Democracy. Sanctimonious James Comey was his boss and made McCabe look like a choirboy. He knew all about the lies and corruption going on at the highest levels of the FBI!"
On Saturday morning, Trump attorney John Dowd released a statement calling for an end to the Mueller investigation. "I pray that Acting Attorney General Rosenstein will follow the brilliant and courageous example of the FBI Office of Professional Responsibility and Attorney General Jeff Sessions and bring an end to alleged Russia collusion investigation manufactured by McCabe's boss James Comey based upon a fraudulent and corrupt dossier," said Dowd. Although he originally told the Daily Beast that he was speaking for the President in that statement, Dowd recanted and told CNN later he was only speaking a personal capacity.
On Saturday evening, Trump tweeted that "the Mueller probe should never have been started in that there was no collusion and there was no crime," adding: "It was based on fraudulent activities and a Fake Dossier paid for by Crooked Hillary and the DNC, and improperly used in FISA COURT for surveillance of my campaign. WITCH HUNT!"
Trump, on Sunday morning, tweets this: "Spent very little time with Andrew McCabe, but he never took notes when he was with me. I don't believe he made memos except to help his own agenda, probably at a later date. Same with lying James Comey. Can we call them Fake Memos?"
He tweets again minutes later: "Why does the Mueller team have 13 hardened Democrats, some big Crooked Hillary supporters, and Zero Republicans? Another Dem recently added…does anyone think this is fair? And yet, there is NO COLLUSION!"
That series of events — and tweets — taken in a vacuum, would send a very clear message that Trump is sick and tired of Mueller's investigation into Russia's meddling into the 2016 election and the possibility of collusion with the Russians.
But, the context is even more damning in that regard. Trump has, for months, attacked the Mueller investigation as a "hoax" and a "witch hunt." He celebrated the end of the House Intelligence Committee's investigation into Russian meddling despite the fact that two of the Republicans on the committee seemed to undermine its…