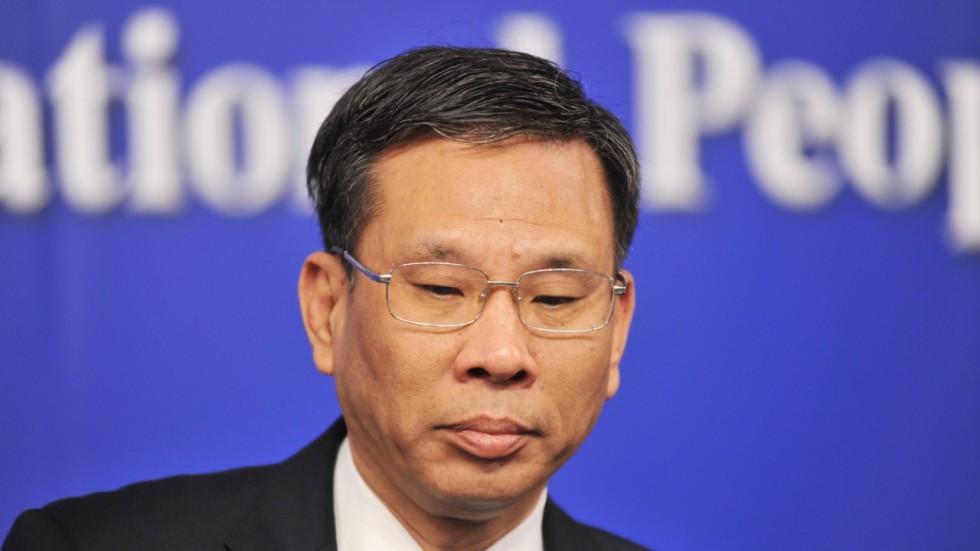 Beijing has broken with tradition and named a low profile official to head up its finance ministry and manage an annual flow of about US$5 trillion worth of government funds.
The appointment of 62-year-old Liu Kun as China's new finance chief is surprising as he is the first person in decades to be given the position without being a member of the Communist Party's Central Committee, although he is a member of the Central Commission for Discipline Inspection.
In his first public speech on Sunday, Liu told a government forum in Beijing that he would push for "high quality growth", Beijing's term for a cleaner and fairer economic model, with the focus on budget management and tax reforms, according to a Reuters report.
Liu moved to Beijing in 2013 to take up the position of deputy finance minister after spending more than three decades working in Guangdong province.
In 2016, he was named director of the budget committee at the National People's Congress Standing Committee, a non-decision-making role, but one that gave him a bird's-eye view of the country's fiscal landscape.
Liu was not long out of university when he started work in the southern powerhouse, but rose to become its vice-governor. It was the frontline experience he gained in the province that brought him to the attention of the nation's leaders.
A government researcher in Guangdong who has followed Liu's career told the South China Morning Post that his selection as finance minister was likely a result of the skills he showed in balancing regional development while narrowing the wealth…