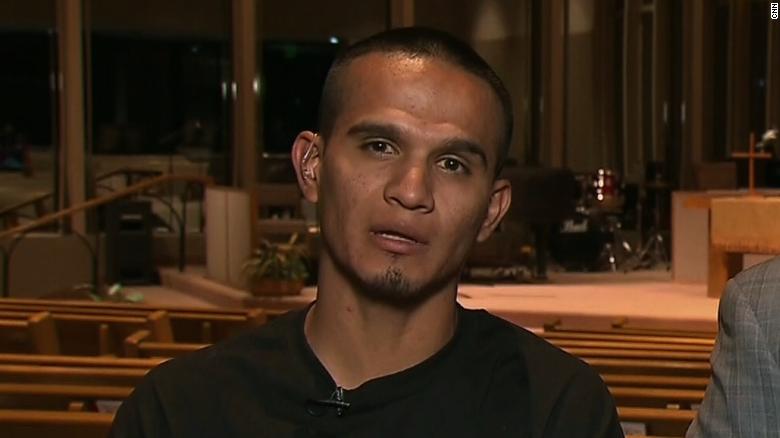 (CNN)An undocumented immigrant who took refuge in a Phoenix church and whose son has leukemia was relieved Monday after finding out that he won't be deported.
Immigration and Customs Enforcement granted Jesus Armando Berrones-Balderas a one-year stay of deportation on a humanitarian basis.
Berrones, 30, told CNN's Don Lemon on "CNN Tonight" that he felt "happy" upon hearing the news that he would be able to stay in the United States and obtain a work permit.
His lawyer, Garrett Wilkes told Lemon that Berrones had regular check-ins with ICE every six months until December, when he was told that he would be deported in January.
Wilkes said he filed the necessary paperwork for a stay of removal, but "last Thursday, the 8th, ICE informed me it was being denied."
"We couldn't get any feedback as to why it was being denied. The only response we were getting was no comment," he said.