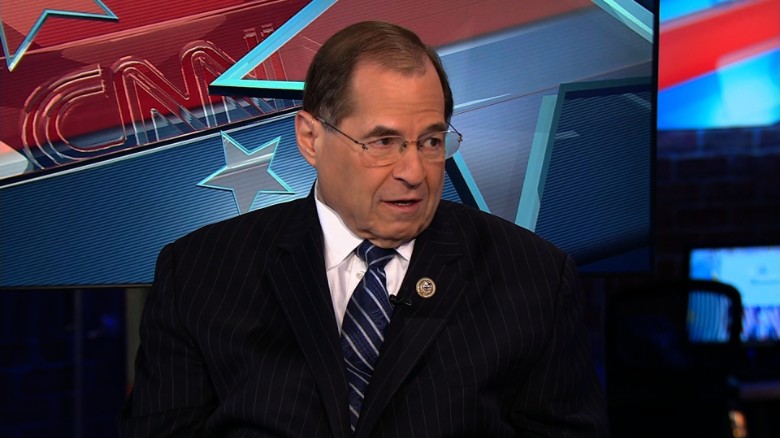 (CNN)Fights over money to pay for a border wall — as well as Obamacare subsidies and an infusion of resources for the military — are threatening to trip up congressional talks over a funding bill to head off a government shutdown Friday.
Bipartisan negotiators have spent weeks methodically working through hundreds of issues to set spending across all federal agencies for the rest of the fiscal year, with White House officials largely on the sidelines being briefed on various issues.
But Democrats are warning that the White House, which stayed out of the fray during much of these talks, is ratcheting up demands, insisting on including border wall money in exchange for continuing to pay insurance companies subsidies to bolster the Obamacare marketplace, which they say is a nonstarter. President Donald Trump highlighted the issue again over the weekend.
"The Democrats don't want money from budget going to border wall despite the fact that it will stop drugs and very bad MS 13 gang members," Trump tweeted Sunday.
But White House officials said late Sunday that they did not want the government to shut down over any impasse in the spending talks — and that's a directive straight from the President.
Top administration officials explained to the President this weekend that the most likely scenario is a stopgap bill that would last a week or so until a deal is reached. "There's no interest in a shutdown," an official says, adding they will "do what it takes" to avoid one.
Aides for the top Republicans and Democrats on the appropriations committees say they are making progress under the deadline pressure. But they also concede that significant sticking points remain and Congress, which is returning from a two-week recess, will have just a few days to get a bill to the President's desk.
Multiple aides tell CNN that Congress may need to pass a stopgap measure — potentially for a week or more — to give them time to reach a final deal.
Details of a final deal are scarce. House Republicans said their leadership was short on specifics during a private conference call Saturday with Republican members in part because of fear that the call could be leaked.
Congressional Republicans recognize that conservatives are unlikely to back any measure so they are working across the aisle to get support on a bill that will pass with votes from both parties.
Trump has few legislative accomplishments to show for his first 100 days in office — a mark that he will hit on the same day as the deadline to fund the government. Sources close to the process tell CNN that dynamic has increased pressure on the new administration to show some results on one or more of their campaign promises, especially after legislation to repeal and replace Obamacare failed to gain enough support to even get a vote last month.
There's a renewed effort to bring back GOP Obamacare bill and try to hold a vote as early as next week in the House. Talks over the recess have resulted in an agreement among some conservatives and moderates on some potential tweaks. But many members and aides caution that with the clock ticking down getting a final health care deal that can pass and a spending bill over the finish line is a heavy lift.
"I think it's…