They may seem like an unlikely pair, but Michelle Obama and former President George W. Bush have a warm, genuine friendship with one another.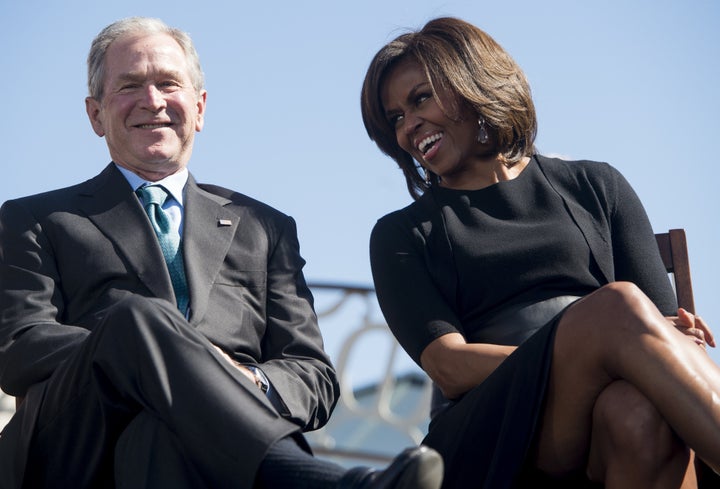 "That surprised everybody," Bush told Ellen DeGeneres on a recent episode of "Ellen." "That's what so weird about society today. People on opposite sides of the political spectrum could actually like each other."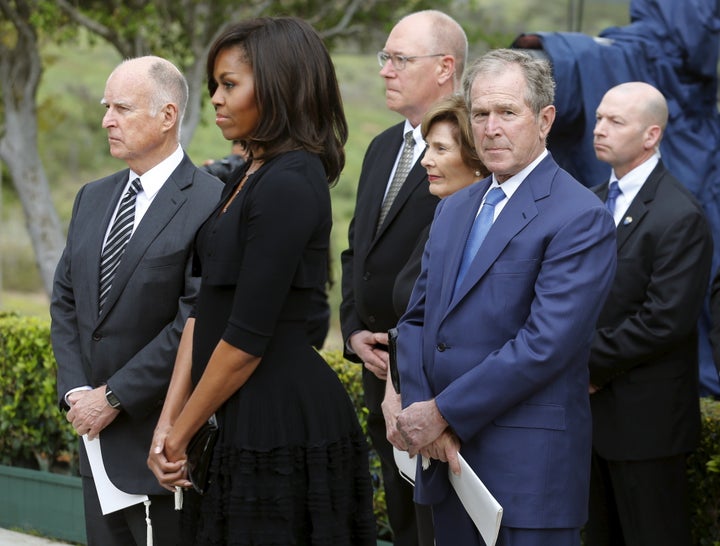 Yet, the reason why the two get along so well is pretty simple: Bush makes Obama laugh.
"She kind of likes my sense of humor. Anybody who likes my sense of humor, I immediately like," Bush told People while promoting his new book, "