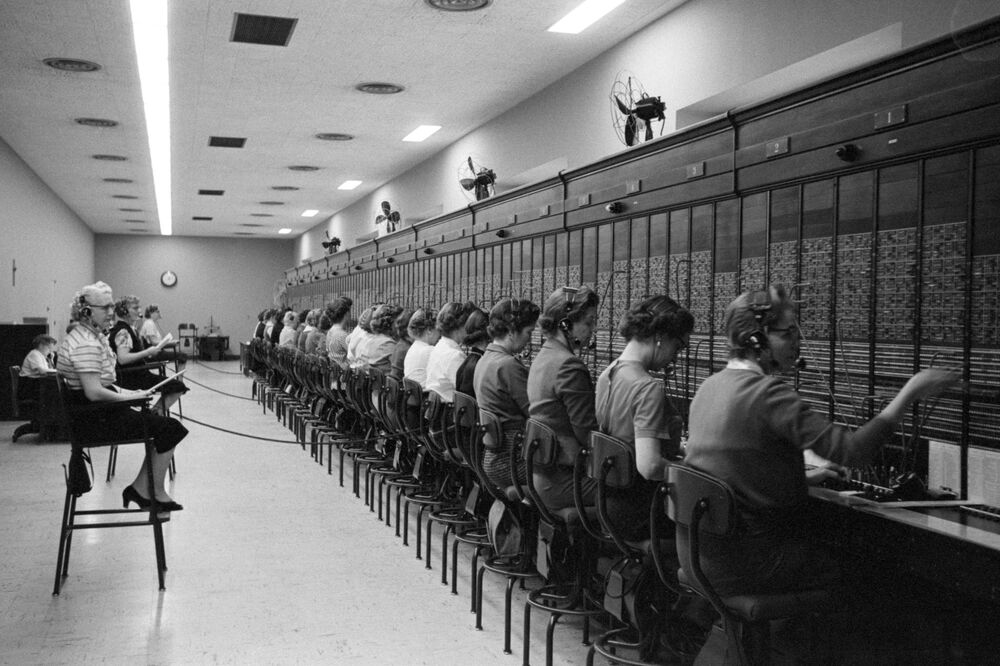 President Donald Trump uses the tools of the 21st century to express his views, demonstrating a singular ability to rivet the nation with little more than a series of late-night tweets. His opponents, on the other hand, have recently rallied around a communications tool that dates to the 19th century: the congressional telephone exchange.
Americans flooded Senate offices with 1.5 million calls each day last week, according to Matt House, communications director for Senate Minority Leader Chuck Schumer of New York.
Much of the recent traffic jamming congressional phone lines has been directed against Betsy DeVos, Trump's nominee to serve as Secretary of Education. Her support for school choice and voucher programs has made her a target for teachers unions and public education advocates. Senator Lisa Murkowski, an Alaska Republican, has said she plans to vote again against DeVos in a confirmation vote scheduled for Tuesday after receiving "thousands" of calls from constituents. Another Republican, Senator Susan Collins of Maine, also plans to oppose DeVos.
The communications network handling millions of calls dates back to 1897, when the Senate first adopted the telephone. The House installed its own exchange the following year. For decades, however, expensive long distance phone rates and cheap postage meant the congressional phone system was a minor player in people power. The phone lines were left primarily for conducting government business, not for fielding calls about cabinet nominees and executive orders.
The game changed when activists started using 1-800 numbers to direct calls on single issues in the 1980s. The combination of toll-free calls and constituent organizing led to an avalanche of phone calls. An oral history of the Capitol Exchange, as the phone service is known, was conducted in 2006 by the Senate Historical Office. By that time, the Senate's phone system was handling as much traffic as a rural telephone co-op. "We operate basically a small telephone company," a Capitol Exchange manager told Senate Historian Donald Ritchie.
There's a good reason for all the telephone traffic, said Emily Ellsworth, a former Congressional staffer who wrote an online guide under the title Call the Halls. E-mails can be answered by computer algorithm, and social media posts…