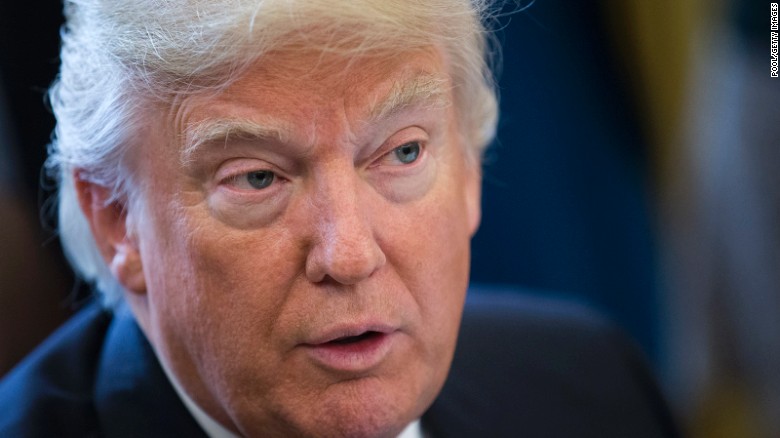 (CNN)President Donald Trump called on Wednesday for "a major investigation" into voter fraud, following through with baseless claims he has made since November's election alleging millions of illegal votes during the general election without citing any evidence.
"I will be asking for a major investigation into VOTER FRAUD, including those registered to vote in two states, those who are illegal and … even, those registered to vote who are dead (and many for a long time). Depending on results, we will strengthen up voting procedures!" Trump wrote in two consecutive tweets.
Trump's comments on voter fraud came Monday during a meeting with congressional leaders, where he reiterated an unsubstantiated claim that 3-5 million illegal votes cost him the popular vote, according to two sources familiar with the meeting.
On Tuesday, Trump's press secretary Sean Spicer vigorously defended Trump's statement about illegal voters, though neither Trump nor his surrogates could provide evidence that any substantial illegal voting had occurred or influence the popular vote.
Trump faced widespread criticism for his remarks, including from some congressional leaders in his own party, and Democrats have alleged that Republican efforts in the name of fighting voter fraud has the effect of preventing or delaying legal voters who traditionally back Democratic candidates
Ohio's secretary of state replied to Trump's Tweet on Wednesday, saying his office already investigated claims of voter fraud.
"I responded … for Ohioans, to let them know we already have an investigation, or review as we call it, underway," Jon Husted, a Republican, told CNN's Carol Costello Wednesday. "In the past … we found less than a thousand cases of voter irregularity, less than a couple hundred cases of voter fraud, and zero cases of voter suppression."
Considering Ohio is home to about 7 million registered voters, these cases constitute "a small number," Husted said.
The reviews, which take place every two years, are best conducted at the state level, Husted said.
"I don't think that federal involvement is important in this particular matter, because the states run the elections," Husted said. "We don't want federal involvement in our elections, we want to keep this in the hands of the states — that's where it should be."
Former Democratic National Committee chair Rep. Debbie-Wasserman Schultz issued a harsh condemnation of Trump's call for an investigation, telling CNN's "New Day" that the tweet's message was "deeply disturbing."
"He seems to be questioning the legitimacy of his own election, all while, for the last couple of months, touting how legitimate and huge his election was and historic it is. It can't be both," she said.
"What is the…