The euro area is well positioned to withstand any shock from Italian voters' decision against constitutional reform, which led Prime Minister Matteo Renzi to announce his resignation, according to the bloc's finance ministers.
"I don't think there is reason to talk about a euro crisis," German Finance Minister Wolfgang Schaeuble told reporters in Brussels before a gathering of his euro-area counterparts. "The Italians have a lot of experience dealing with such situations and that's why I'm not concerned."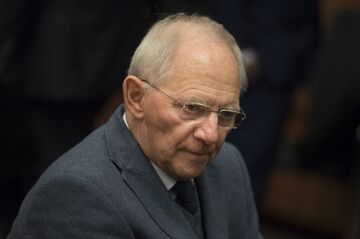 Voters in Italy on Sunday rejected by 60 percent to 40 percent Renzi's proposal to rein in the power of the Senate, triggering fears of renewed financial upheaval in Europe. Even as Italian bond yields rose in response to the referendum, equity markets showed little sign of panic, with shares in Italy little changed in morning trading.
"It doesn't really…