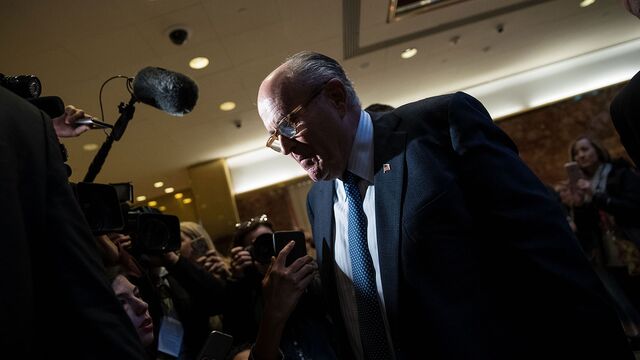 Exxon Mobil Corp. Chief Executive Officer Rex Tillerson is Donald Trump's choice as secretary of state, NBC reported on Saturday, a move that would hand top diplomatic powers to a man whose ties to Russian President Vladimir Putin go back almost two decades.
The report couldn't be immediately confirmed. NBC said its sources, people close to the president-elect's transition, cautioned that nothing is final until the president-elect makes an announcement. Trump has said he'll announce his decision next week.
Tillerson, who reaches Exxon's mandatory retirement age of 65 in March, has become the leading candidate for the post of top U.S. diplomat over the past few days, two people familiar with the matter said late Friday. If confirmed by the Senate, Tillerson would be the first oil executive and only the second Texan to lead the State Department.
Mitt Romney, the 2012 Republican nominee for president and a critic of Trump during this year's campaign, remains on the short list of candidates, according to the people, who asked not to be named because the discussions are private.
Long Short List
Kellyanne Conway, a top Trump adviser, said Friday on Fox News that the list currently includes "a very diverse group." In addition to Tillerson and Romney, she mentioned Alan Mulally, the former CEO of Ford Motor Co., former CIA Director David Petraeus, Senate Foreign Relations Committee Chairman Bob Corker, former U.S. Ambassador to the United Nations John Bolton, and Representative Dana Rohrabacher, a California Republican.
The Wall Street Journal reported earlier that Tillerson was the leading candidate. NBC reported Saturday that Bolton may be tapped as Tillerson's deputy.
Tillerson has ties to Putin that go back almost two decades. The pair met in 1999 on remote Sakhalin Island in Russia's Far East. He was awarded Russia's Order of Friendship and as recently as 2015 visited with officials in Putin's inner circle. That connection could make him a useful bridge between the Russian leader and Trump, who has repeatedly said he'd seek a more cooperative relationship with Moscow.
Climate Change
Tillerson would probably face stiff opposition from Democratic and some Republican senators for both his foreign business ventures and an escalating legal tussle over how much Exxon knew about climate change and when. The world's largest oil explorer by market value has said a probe by state attorneys general in New York, Massachusetts and elsewhere of whether it misled investors about climate risks is politically motivated. Exxon has…