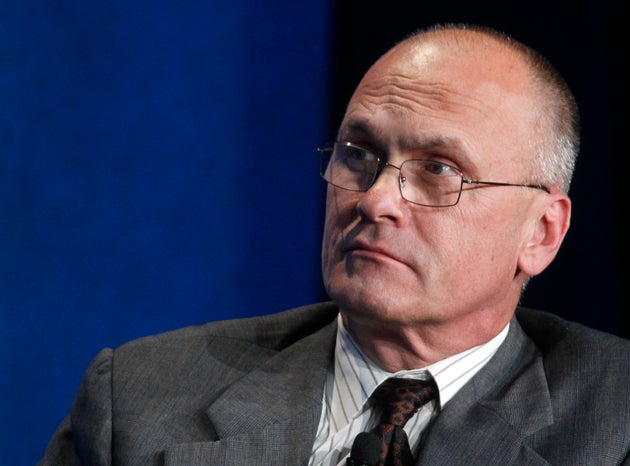 In a rebuke to President Barack Obama's work on the labor front, President-elect Donald Trump on Thursday is expected to choose a fast-food executive to be the nation's next labor secretary, tasked with enforcing workplace safety and wage laws on behalf of U.S. workers.
Andrew Puzder, who advised Trump during his presidential campaign, is the chief executive of CKE Restaurants, which includes the burger chains Hardee's and Carl's Jr. among its brands. He's largely credited with turning around Hardee's after taking over the company in 1997.
The Wall Street Journal and New York Times reported the Puzder pick on Thursday, citing anonymous transition officials.
Just as with his cabinet picks for health and education, Trump's choice of Puzder for the labor post suggests an eagerness to dismantle much of Obama's legacy and govern as a firm conservative.
Puzder was a sharp critic of Obama's labor policies, lambasting him for expanding overtime pay for workers and for trying to raise the minimum wage. While Obama aligned himself with fast-food workers who've gone on strike to raise wages, Trump is instead naming one of their bosses to be the country's top workplace watchdog.
Puzder has made his philosophy of governing fairly clear through his op-eds, television appearances and personal blog. Like Trump, he argues that the federal government has made regulations too burdensome on businesses, stifling job growth. Two of the major regulations he has criticized ― the minimum wage and overtime ― are ones he would be tasked with enforcing.
Earlier this year, the Obama administration overhauled the nation's overtime rules, trying to make them more generous to workers. Under the changes, which are now blocked in court and may never see the light of day, 4.2 million more salaried workers would be guaranteed time-and-a-half pay when they work over 40 hours in a week. The overtime changes would be the most significant labor reform of the Obama era.
Puzder is not a fan of them. Writing in The Wall Street Journal in 2014, he said the rules would hurt the workers they were intended to help, like the fast-food managers who work for Hardee's and Carl's Jr. Many of those managers…