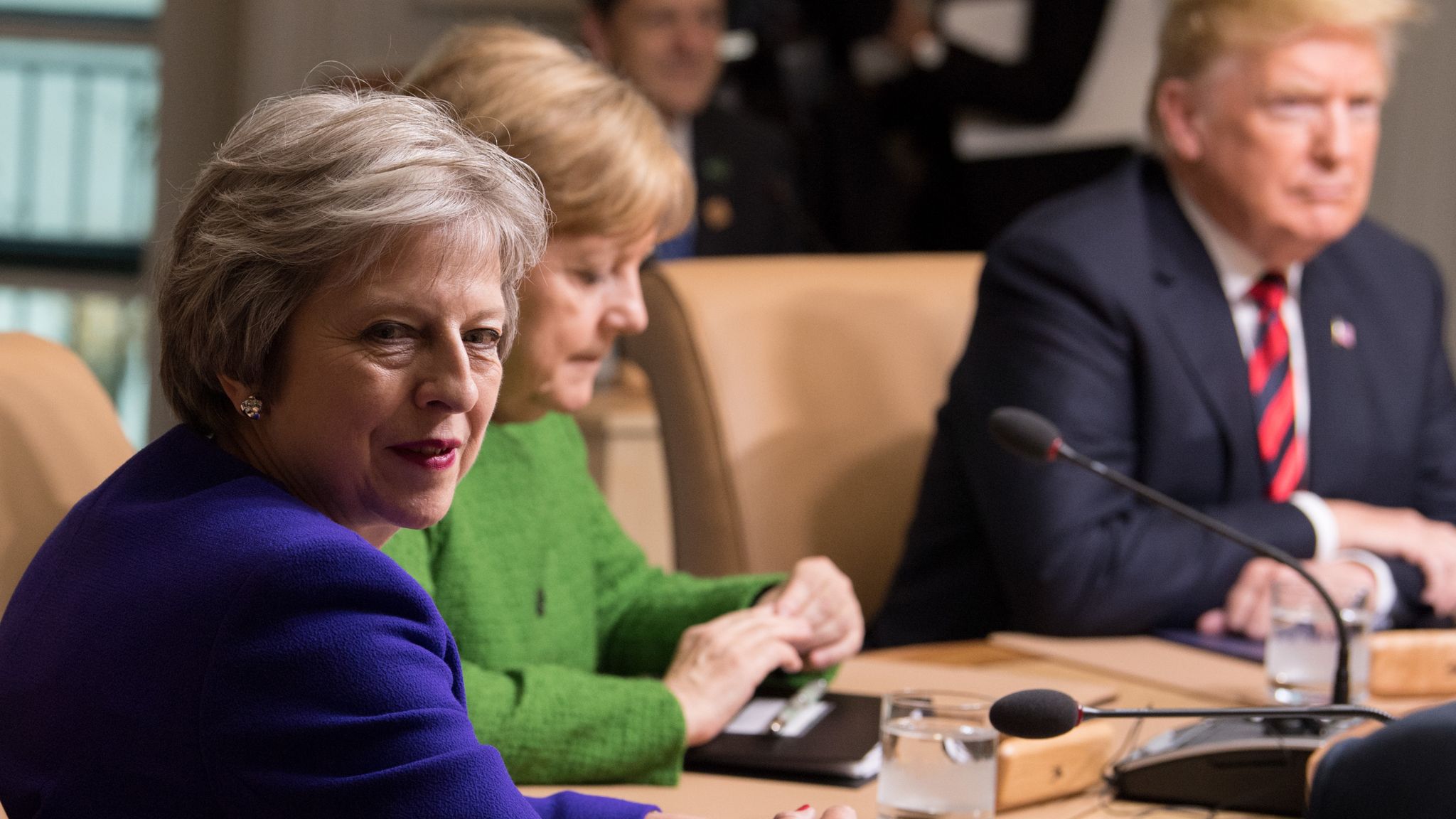 In his sights were Canadian Prime Minister Justin Trudeau and French President Emmanuel Macron.
Both had criticised his plans to impose punitive tariffs on steel and aluminium exports to the US.
Both were name-checked in his eve-of-summit Twitter fighting talk, where he stuck two fingers up to those who thought this might be a chance to persuade him to change course.
"Look forward to seeing them tomorrow," he wrote threateningly.
But the thing about Mr Trump's personality-focused politics is that, if he's attacking you, at least you know he's listening.
Based on everything he's uttered or tweeted before, during, and after this G7 summit, it seems when Mr Macron, Mr Trudeau or Mrs Merkel say something, the president of the United States takes note.
That's not to say he'll act upon their concerns – this G7 has shown he's not easily moved – but he has at least heard them.
It's not at all clear that is the case for Theresa May.
One of the prime minister's goals for this summit was to formalise and build on the international solidarity in the wake of the Salisbury poisonings, which saw countries around the world impose sanctions on Russia and expel diplomats.
Mrs May did secure an agreement with all seven member states that they would work together to better coordinate responses to what she described as "malign state interference" in G7 democracies, but if she had hoped this might lead to a united stance that left Russia in no doubt about its isolation, she was to be disappointed.
Rather than turning the screw on Russian President Vladimir Putin, Mr Trump proposed welcoming him back to the G7 fold – a view supported by Italy's new populist prime minister.
:: Trudeau – We will not be pushed around by Trump
Mrs May attempted to remind the president that the reason the G8 became the G7 in 2014 was Mr Putin's illegal annexation of Crimea. But this fell on deaf ears, with the president saying Russia had been booted out because of…