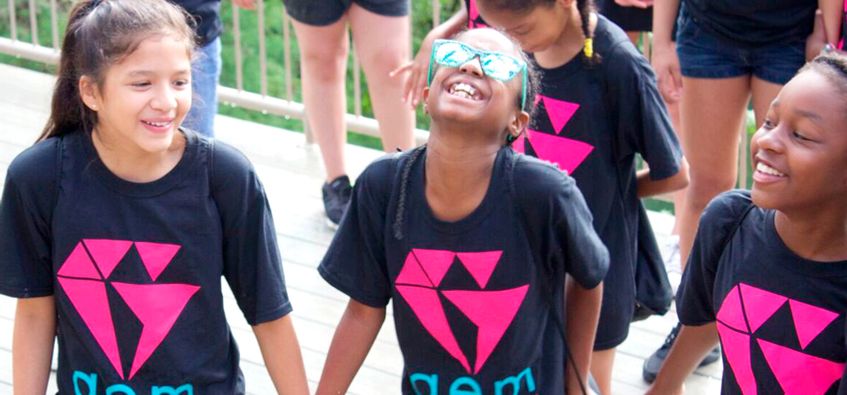 In preparation for Mother's Day, Evelyn Fulbright would get someone to wash her outfit by hand for some "extra care," she said, maybe even with some bleach. She then would fold the newly clean clothes as precisely as possible, and place them underneath her mattress, so the creases would be sharp. She might even borrow some makeup and find someone to braid her hair. Anything to look "the best for that day," she recalled.
Fulbright's daughters, Brittany and Jazmine Barnett, would drive the three and half hours to Lockhart Correctional Facility, a prison about 30 minutes from Austin, Texas, every month. But especially for Mother's Day, they would make sure to get there well before visiting hours began. The line can get long and the two-hour visiting hours already felt too short.
After the pat-down search and metal detectors, and once her daughters were in the visiting room, Fulbright said that the first part of the visit was always joyful. You can hug for the first two minutes, then there's no touching after that. Fulbright and her daughters would laugh, and catch up, and munch on a Mother's Day meal of overpriced junk food from the prison vending machines (outside food is not allowed).
During the final 30 minutes everyone's emotions would erupt — the fact that Fulbright's daughters would have to leave; the fact that Fulbright would have to return to a cage; the fact that Brittany and Jazmine Barnett had to press on without their mom. "It was always difficult to have to leave my mom behind the barbed wire," Barnett said. "Sometimes we would look back, to blow her a kiss or something, but then it just got too hard to look back."
Women have become the fastest growing segment of the prison population, a number that has ballooned since 1980, reaching to about 220,000 incarcerated women today. It is a growth rate that has outpaced men by more than 50 percent, according to the Sentencing Project. Just 5 percent of the world's female population lives in the U.S., and yet this country incarcerates one-third of the world's female prison population. The Vera Institute found that 80 percent of incarcerated women are mothers, the overwhelming majority are mothers of minors, and most were primary caregivers before their detainment.
With the rising population of incarcerated mothers, disproportionate among low-income women and women of color, many groups across the country are organizing around their cause and in honor of Mother's Day.
In Chicago, Reunification Ride provides a monthly bus for children to visit their mothers nearly 200 miles away at Logan and Decatur Correctional Center. The bus cost used to be covered by the state, but in January 2016 the budget was slashed, and the monthly bus — which for some children and their caregivers was the only way to visit their moms in prison — was eliminated.
Since May 2016, organizers from Cabrini Green Legal Aid, Moms United Against Violence and Incarceration, and Nehemiah Trinity Rising were able to raise the funds to bring back the monthly bus service from Chicago to Illinois' women's prisons. In celebration of Mother's Day, Reunification Ride sends two buses this month instead of one. "If people don't make it to a prison any other day, they're going to try to make it on Mother's Day," Barnett said.
Moms United Against Violence and Incarceration also staged their fifth annual incarcerated Mother's Day vigil and toiletry drive May 12 outside of Cook County Jail in Chicago. Organizer Monica Cosby, a formerly incarcerated mother of three who spent 20 years behind bars (three of which were pretrial), said that a lot of the work that happens outside of prisons or jails doesn't reach inside. "So that's why we do it outside of the jail, so the women will know we're out there, caring, on their behalf."
For the second year in a row, the National Bail Out Collective will continue its Black Mamas Bail Out campaign, featuring more than a dozen groups to bail out as many black women as they can in various cities, "to give incarcerated mothers an opportunity to spend Mother's Day with their families," the website says. This includes trans women and other black women who may not have given birth, but are caregivers or mothers in their communities, the organizers say, giving credence to the additional trauma LGBT incarcerated women often face.
"There was a sense of wanting to do something around a holiday that's beloved in our country, but that we know everyone isn't celebrating the same way," Arissa Hall, co-coordinator of the National Bail Collective, said. "When we think of Mother's Day, we do have an ideal or prototype of mothers that should be celebrated, and oftentimes they aren't black women. And definitely, we aren't as a culture or a society thinking about black mothers that are incarcerated."
Last year, the campaign, which is now year-round, raised funds to free over 100 black mothers and caregivers who were sitting in jail because they couldn't afford bail. These women were also provided or connected with additional support and life-sustaining services after their release. Many of the local groups are planning homecoming celebrations this year for the newly freed mothers, their children and their communities.
"I think that black women are triply marginalized in the criminal justice system as a whole, but in the prison system particularly," said Breea Willingham, PhD, who is an assistant professor of criminal justice at Plattsburgh State University of New York. Her research focuses on women in the criminal justice system and the impact of mass incarceration on black families. "They are often pushed so far into the margins of society that they're rendered invisible," she continued, "and so what these efforts are doing, or what they're saying, is that 'we see you. We care, and we're here for you.'"
In Texas — the state that incarcerates more women by number (not per capita) than any other state — Fulbright's daughter Barnett, 34, started her own organization five years ago called Girls Embracing Mothers. The program supports girls whose…