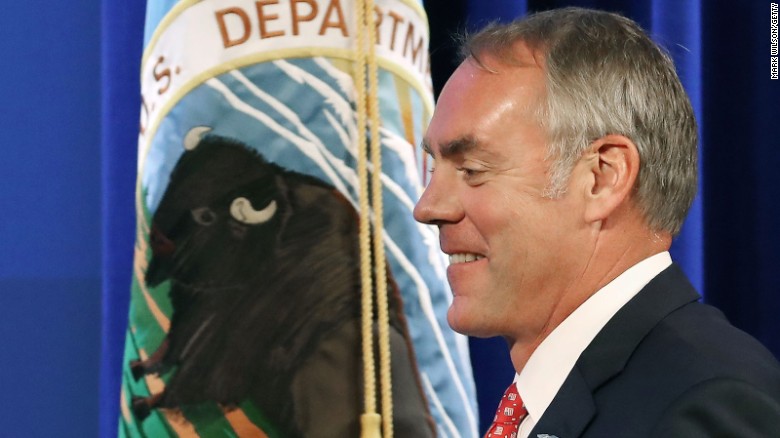 Washington (CNN)The doors to Interior Secretary Ryan Zinke's office are getting a nearly $139,000 upgrade.
The Interior Department confirmed the project Thursday, saying it is both necessary to replace old doors that are in "disrepair" and attributing the high cost to the historical nature of the building.
News of the $138,670 contract comes as several agencies are facing scrutiny over excessive spending. Last month, Housing and Urban Development Secretary Ben Carson withdrew an order for pricey dining room furniture, including a $31,000 table. Zinke is also under fire for questionable travel habits.
Zinke was unaware of the expense for the doors, Interior spokeswoman Heather Swift said, saying the project was driven by "career…