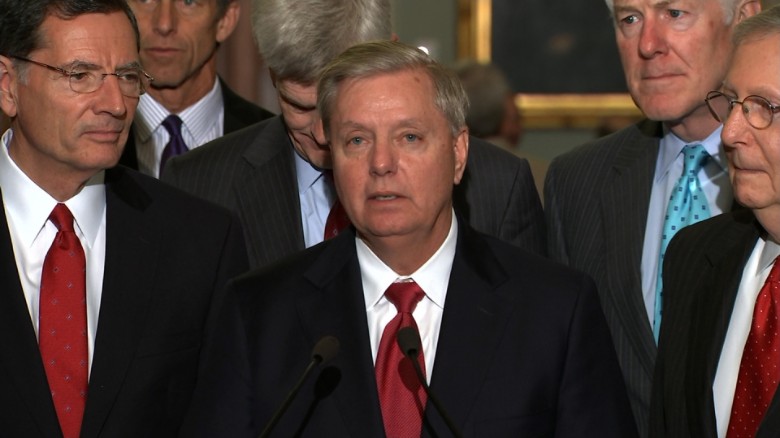 Washington (CNN)The Senate will not vote on the Graham-Cassidy bill to repeal Obamacare, Republican leaders announced Tuesday, dealing a devastating blow to President Donald Trump and GOP lawmakers who tried to make a last-ditch attempt to deliver on the party's years-long campaign promise.
Majority Leader Mitch McConnell announced the decision at a lunch with fellow Republicans on Capitol Hill, conceding what had become clear Monday night: They didn't have the votes.
"We haven't given up on changing the American health care system. We are not going to be able to do that this week," McConnell told reporters Tuesday. "But it still lies ahead of us, and we haven't given up on that."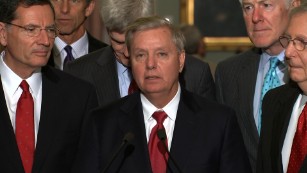 Even as McConnell and his colleagues vowed that their goal of overhauling the country's health care system was far from over, Tuesday marked a clear end to the latest campaign to try to jam through a partisan bill to gut the Affordable Care Act. The budget vehicle Republicans were using to move the bill forward without any Democratic support was set to expire at the end of this week.
The sponsors of Graham-Cassidy said they were disappointed but would try again — next time through a more transparent process. The new plan, they said, is to take another crack at health care through the 2019 budget reconciliation process (which would again only require 50 votes for passage) and hold committee hearings, markups and reach out to Democrats.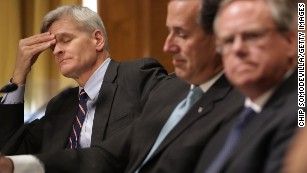 The political calculation leading up to Tuesday was agonizing for McConnell. Putting a controversial bill on the floor without the votes would have exposed members to…