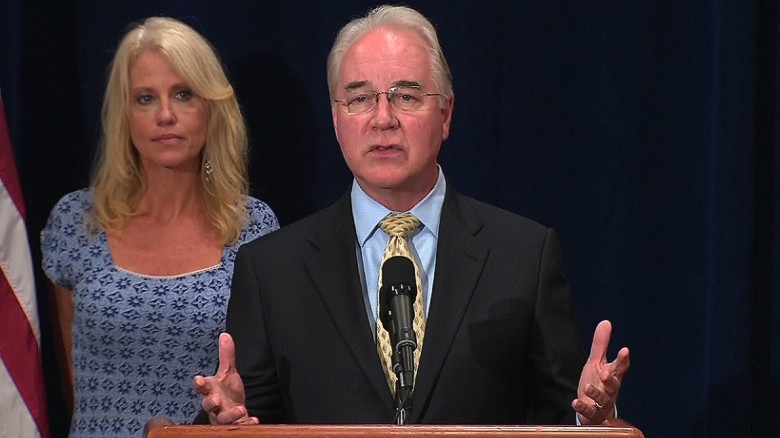 (CNN)Health and Human Services Secretary Tom Price announced Tuesday that President Donald Trump has no immediate plans to declare the nation's opioid epidemic a public health emergency, a decision that flies in the face of the key recommendation by the President's bipartisan opioid commission.
Public health experts had said that an emergency declaration was much needed in turning the tide to save American lives. The commission, headed by New Jersey Gov. Chris Christie, was resolute in maintaining the importance of an emergency declaration: "Our citizens are dying," it said.
"We say to the president, you must declare an emergency," Christie said on CNN last week.
Price sought to minimize the administration's decision Tuesday, just after Trump said that a stronger law enforcement response is needed and that he is committed to combating the problem.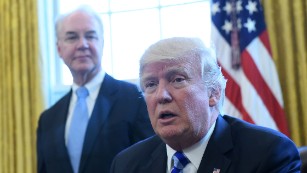 "The president certainly believes that we will treat it as an emergency — and it is an emergency," Price said.
"We believe that at this point, the resources that we need or the focus that we need to bring to bear to the opioid crises can be addressed without the declaration of an emergency," Price said, "although all things are on the table for the president."
He emphasized that he's working with agencies across the Cabinet on a strategic prevention, treatment and recovery plan and that the president was briefed and fully on board. He said Trump "made certain that we understood he was absolutely committed to making certain that we turn this scourge in the right direction."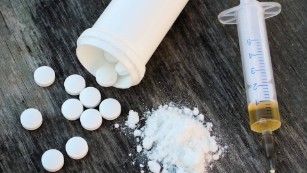 Since 1999, the number of American overdose deaths involving opioids has quadrupled, the Centers for Disease Control and Prevention says. From 2000 to 2015, more than 500,000 people died of drug overdoses, and opioids account for the majority of those. The commission said 142 Americans die from drug overdoses every day — a toll "equal to September 11th every three weeks."
In addition to the emergency declaration, the commission recommended rapidly increasing treatment capacity for those who need substance abuse help; establishing and funding better access to medication-assisted treatment programs; and equipping all law enforcement with naloxone, the opioid antidote used…