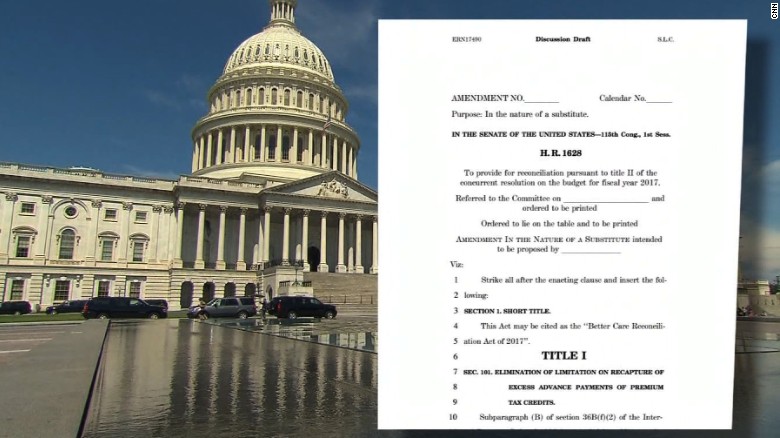 Washington (CNN)Senate Republicans unveiled their newest health care bill Thursday as they continue to search for the majority needed to repeal and replace Obamacare.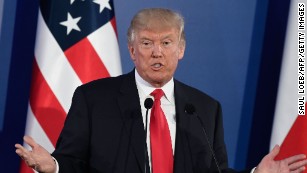 The new bill includes major changes to the original. One of the most significant was the inclusion of an amendment by Texas Sen. Ted Cruz, which would allow insurers offering Obamacare plans to also offer cheaper, bare-bones policies. The amendment was included in an effort to earn more conservative support, but could also drive away some moderates who fear the amendment could drive up premiums for those with pre-existing conditions.
It also contains significant new funding for opioid treatment and money for states meant to lower premiums for high-cost enrollees. But it would keep two Obamacare-era taxes on the wealthy and maintains significant cuts to Medicaid, meaning 15 million fewer people could insured by the program by 2026.
Majority Leader Mitch McConnell is still in search of the 50 votes he needs to pass the bill — he can only afford to lose two senators — but the hope for leadership is that a few changes may be able to finally get Republicans on a path to repeal and replace Obamacare after seven years of campaign promises.
Already on Thursday Sen. Rand Paul of Kentucky said he wouldn't even support the motion to debate the bill on the floor.
Sen. Susan Collins, a Republican from Maine, also told reporters that she would not vote for the motion to proceed unless she saw significant signs from the nonpartisan scoring agency — the Congressional Budget Office — that the cuts to Medicaid would be less severe than she anticipated.
"The only thing that can change that is if the CBO announcement, which come out on Monday, indicates that there would be far fewer in Medicaid than I believe there are now," Collins said.
Emerging from a meeting with fellow senators Thursday, Republicans were cautiously optimistic with many saying they needed to sit down to read the bill before they made any final decisions.
Sen. Bill Cassidy of Louisiana said "I always want to say I criticized Nancy Pelosi for saying 'we got to pass the bill to know what's in it.' I want to know what's in it before I say I'm gonna pass the bill."
Moderates from Medicaid expansion states continued to voice their concerns about the new bill. West Virginia Republican Sen. Shelley Moore Capito said she was "very much undecided" and would meet once again with McConnell this afternoon.
"I still think there's a lot of unanswered questions particularly coming from a state that has a high percent of people with pre-exiting conditions," she said.
Alaska Sen. Lisa Murkowski, one of the GOP holdouts, was unhappy that reporters had seen a summary distributed to lobbyists before she had seen the bill.
"I think that as a courtesy to those of us…