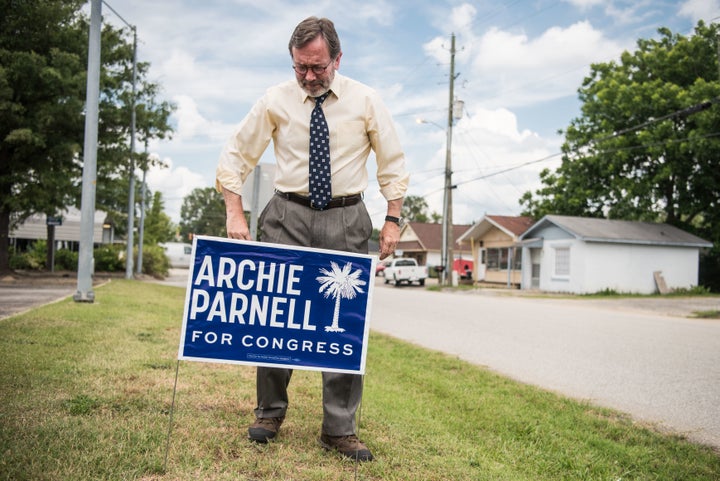 Democrats woke up to disappointment on Wednesday after Republicans claimed victory in the closely watched special election in Georgia's 6th congressional district. In the most expensive House race of all time, the party had pinned its hopes on Jon Ossoff being able capitalize on national discontent with President Donald Trump and the Republican-led Congress.
Ossoff ultimately lost to Karen Handel by nearly 10,000 votes and a tight 3.8-point margin. But another race that got relatively little attention― and millions less in funding― turned out to be even closer.
The special election in South Carolina's 5th Congressional District, between Democrat Archie Parnell and Republican Ralph Norman, was held to replace Mick Mulvaney, who became the White House's budget director in February. As the votes were counted in the largely rural district, Parnell lost by just a 3.2-point margin in an area Mulvaney had won by more than 20 points just last year.
Democrats in the state had said if Parnell pulled off what they described as a major upset, the special election could have paved the way for "a massive domino effect" in the state. South Carolina Democratic Party Chairman Trav Robertson told HuffPost's Daniel Marans that, "all it takes is one race."
"Whether it is a state legislative seat or…