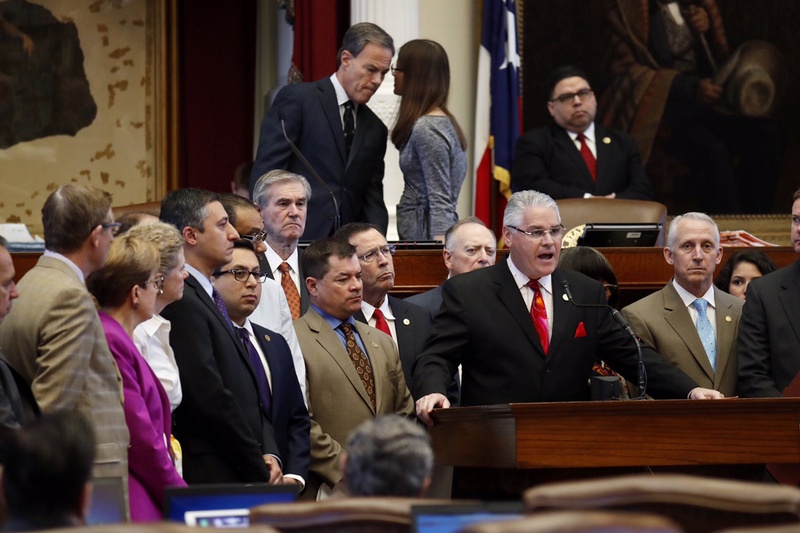 Editor's note: This story has been updated with comments from House Speaker Joe Straus, Lt. Gov. Dan Patrick and Sen. Larry Taylor.
An effort to overhaul the state's beleaguered school finance system has been declared dead after the Texas Senate Education Committee's chairman said Wednesday that he would not appoint conferees to negotiate with the House.
"That deal is dead," Larry Taylor, R-Friendswood, said.
Taylor's remarks come after his counterpart in the House, Dan Huberty, R-Houston, gave a passionate speech in which he said he would not accept the Senate's changes to House Bill 21 and would seek a conference committee with the Senate.
HB 21 was originally intended to inject $1.5 billion into the state's funding for the majority of public schools and to simplify some of the complex, outdated formulas for allocating money to school districts across the state. The Senate took that bill, reduced the funding to $530 million, and added what many public education advocates have called a "poison pill": a "private school choice" program that would subsidize private school tuition and homeschooling for kids with disabilities.
Lt. Gov. Dan Patrick pronounced the bill dead in a statement Wednesday afternoon.
"Although Texas House leaders have been obstinate and closed-minded on this issue throughout this session, I was hopeful when we put this package together last week that we had found an opening that would break the logjam. I simply did not believe they would vote against both disabled children and a substantial funding increase for public schools," he said in the statement. "I was wrong. House Bill 21 is now dead."
House Speaker Joe Straus said in a statement Wednesday that the Senate has not prioritized school finance reform this session.
"We appointed members of a conference committee today because the House was willing to continue to work on public school finance immediately. Unfortunately, the Senate walked away and left the problems facing our schools to keep getting worse," he said.
HB 21 was the first time in years that the Legislature has taken up major school finance reform without a court mandate.
"Members, some of your schools will be forced to close in the next year based on the committee substitute of House Bill 21," as passed by the Senate, Huberty said, before moving to go to conference. "I refuse to give up. I'll continue trying. Let's at least attempt to rescue this bill."
The House voted 134-15 to request a conference committee with the Senate on the bill.
Huberty chastised the Senate for carving out the funding for schools as well as the fixes to the formula…