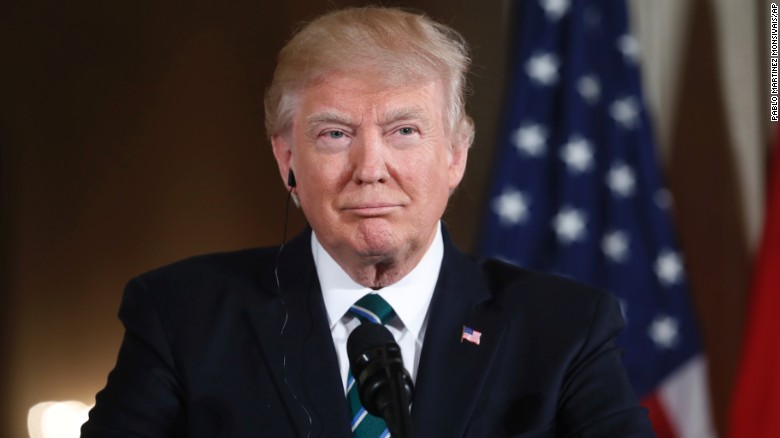 Washington (CNN)The FBI has information that indicates associates of President Donald Trump communicated with suspected Russian operatives to possibly coordinate the release of information damaging to Hillary Clinton's campaign, US officials told CNN.
This is partly what FBI Director James Comey was referring to when he made a bombshell announcement Monday before Congress that the FBI is investigating the Trump campaign's ties to Russia, according to one source.
The FBI is now reviewing that information, which includes human intelligence, travel, business and phone records and accounts of in-person meetings, according to those U.S. officials. The information is raising the suspicions of FBI counterintelligence investigators that the coordination may have taken place, though officials cautioned that the information was not conclusive and that the investigation is ongoing.
In his statement on Monday Comey said the FBI began looking into possible coordination between Trump campaign associates and suspected Russian operatives because the bureau had gathered "a credible allegation of wrongdoing or reasonable basis to believe an American may be acting as an agent of a foreign power."
The White House did not comment and the FBI declined to comment. Dmitry Peskov, a Kremlin spokesman, said Thursday the Russian government would not comment on information from unnamed sources.
"This is another piece of information without any sources which can't be commented on, neither can it be taken as some serious thing," Peskov told reporters in response to a question about CNN's reporting.
White House press secretary Sean Spicer maintained Monday after Comey's testimony that there was no evidence to suggest any collusion took place.
One law…