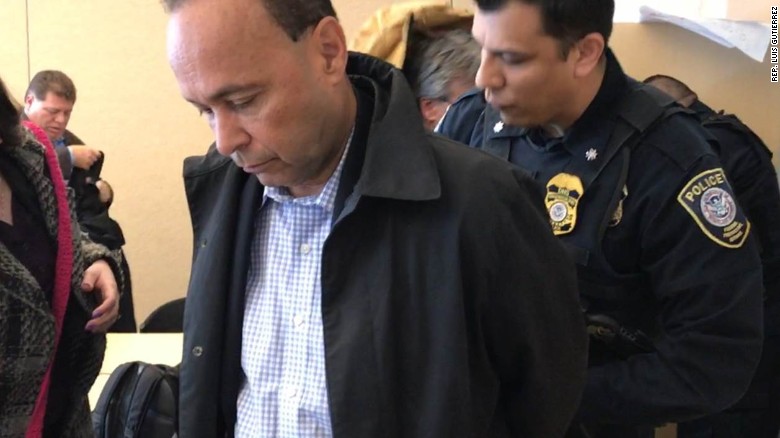 Chicago (CNN)Francisca Lino, an undocumented mother of four US-born children, waited outside the Chicago federal building on Monday in freezing temperatures, hoping for a miracle. She was told last week that she would be deported, even though she's been checking in with immigration officials regularly for 12 years.
Lino was not the only one hoping for a miracle outside the federal building. Next to her were Elvira Arellano and Esperanza Perez.
Arellano became the face of the immigration debate back in 2006, when she took refuge inside a church, making national headlines. She says she has to check in with ICE this Wednesday.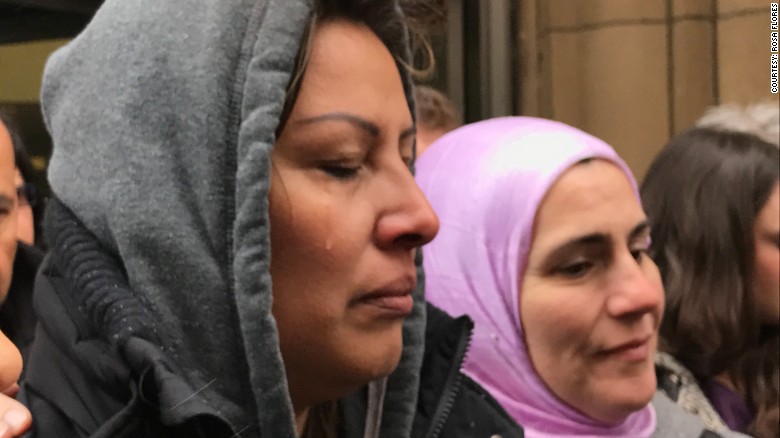 Esperanza Perez was there representing her son Miguel Perez, Jr. He's a US Army veteran, with a green card, who served two tours in Afghanistan. Esperanza says her son returned state-side with PTSD and his life went into a downward spiral. He was charged with a drug crime, served seven years in prison and was then detained by ICE.
Inside, Rep. Luis V. Gutierrez (D-Illinois) was meeting with ICE officials, asking for a reprieve on behalf of Lino, Arellano and Perez.
"I'm hoping for good news," Perez said. "Good news would be that my son is back home, with his case closed and with his naturalization application on file. He has the right to citizenship. He's been here since he was eight years old. He went to war. He was in Afghanistan for two tours."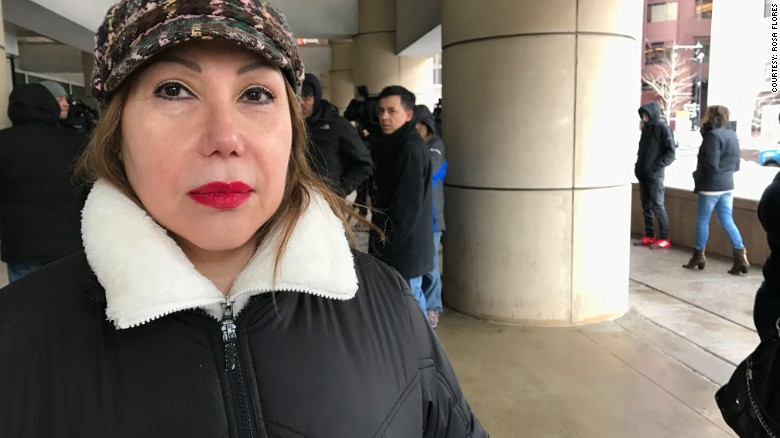 Lino said she was nervous simply standing outside the doors of the federal building. She was detained for 28 days 12 years ago, after ICE found out she…