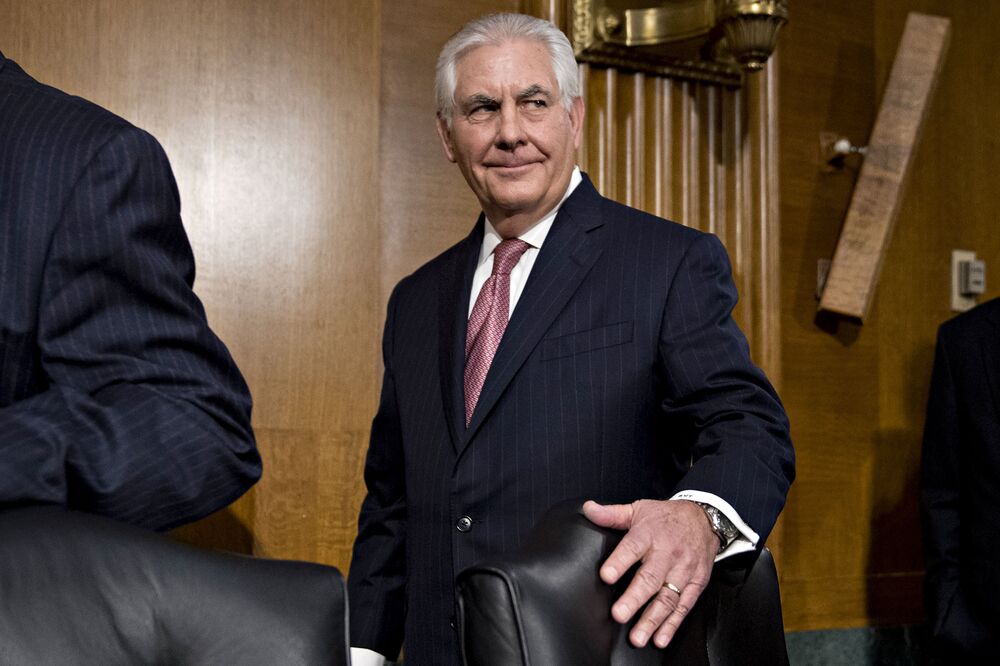 U.S Secretary of State Rex Tillerson has recused himself from State Department deliberations on granting a permit to TransCanada Corp.'s Keystone XL pipeline, heading off conflict-of-interest concerns over a project he praised when he was chief of Exxon Mobil Corp.
Tillerson had recused himself in February, the State Department acknowledged Thursday in a letter responding to Greenpeace USA's demand that he do so. He has "committed to full compliance with his ethics obligations," according to the the response, which was signed by the State Department's deputy legal adviser, Katherine McManus.
President Donald Trump signed an order within days of his inauguration reviving the Keystone pipeline from Canada, which President Barack Obama had rejected over environmental concerns linked to high carbon emissions from Alberta oil sands production. Exxon has extensive business in Canada, including a majority stake in Imperial Oil Ltd., and owns the rights to tar sands projects that could take advantage of Keystone XL.
The State Department must approve the…