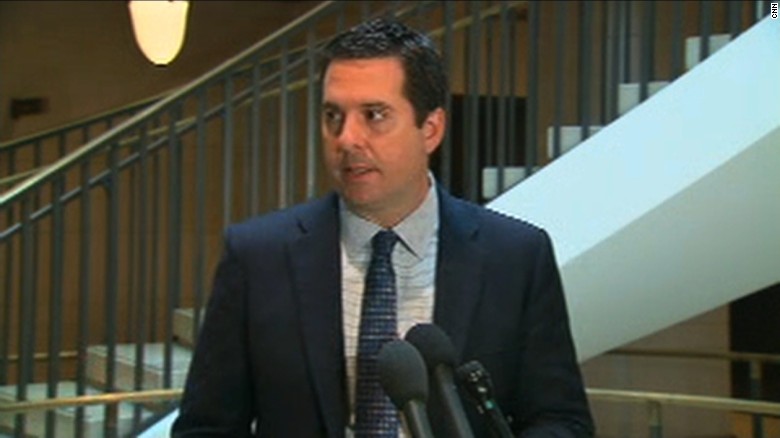 (CNN)House Intelligence Committee Chairman Devin Nunes apologized to committee members Thursday, a Democrat on the panel told reporters, coming the day after Nunes told the public and the President that communications of him and associates may have been collected by intelligence agencies before telling Democratic members of the committee.
Rep. Jackie Speier, a California Democrat , said Nunes apologized at their meeting Thursday morning. Nunes also promised to provide the same information he's viewed to the committee members but did not offer a specific timeline.
Nunes, a member of the Trump's transition team executive committee, set off a stunning new political controversy Wednesday when he headed to the White House to personally brief President Donald Trump on the revelations. Despite being advised against doing so, sources said Nunes met with Republican members of the Intelligence Committee before his news conference, but did not share information with the Democrats on the committee.
Committee Democrats had to force Nunes at the meeting to talk about his announcement, a committee source told CNN. The source said that when the intelligence meeting began, Nunes did not want to bring the issue up — but Democrats pressed him, leading him to apologize.
His apology comes after a day of fierce criticism from Democrats for how Nunes handled the news Wednesday.
House Democratic Leader Nancy Pelosi called for an "outside non-partisan commission" to handle the investigation into Russia meddling in the US election last year.
"I think he has demonstrated that there is some question about his respect for the committee," she told reporters Thursday, adding, "I think he sent a signal that as a member of the Trump transition team himself, he probably should not be intricately involved in…