WASHINGTON ― Former National Security Adviser Mike Flynn was paid more than $500,000 last fall as a foreign lobbyist to help the Turkish government discredit the exiled cleric Fethullah Gülen, according to lobbying disclosure forms that Flynn filed Tuesday with the Department of Justice.
The new documents reveal that Flynn was collecting hundreds of thousands of dollars a month to run an information campaign against Gülen while he was campaigning for Donald Trump by attacking his Democratic presidential rival Hillary Clinton as a corrupt stooge of foreign governments. Following Trump's surprise victory in November, the president-elect rewarded Flynn's loyalty by naming the retired lieutenant general as his national security adviser.
On Thursday, White House spokesman Sean Spicer said Trump was unaware of Flynn's work on behalf of a foreign government when he decided to name Flynn his national security adviser. Spicer declined to say whether the president would have still hired Flynn if he had known.
Ultimately it would be Flynn's ties to Russia, and not Turkey, that cost him his job in the White House after less than a month. Still unknown in February, when Flynn resigned from the White House, was the nature of his work to benefit the government of Turkey's autocratic president, Recep Tayyip Erdogan.
This is because Flynn's lobbying firm told the Senate in September that it was working for a Dutch company called Inovo BV on issues related to State Department and Pentagon funding. It also claimed that the only person working on the Inovo BV project was Flynn's partner Robert Kelley, not Flynn himself.
Tuesday's filings, however, told a different story.
According to the new documents, Flynn Intel Group was hired to "perform research" on Gülen and his network of charter schools and to "engage a public relations firm and a filming and production crew to potentially distribute the results of its research."
Turkish authorities blame Gülen and his millions of followers for a failed coup in 2016 and have jailed thousands for alleged connections to the Pennsylvania-based cleric. The Turkish government wants the U.S. to arrest Gülen and extradite him to Turkey.
Over the three months of the contract, Flynn and his partners enlisted former FBI agents, psychiatrists, retired spies, cyber warriors and cameramen to help them "research" Gülen. The firm also hired Flynn's son, Michael G. Flynn, and paid him $4,000 for "administrative support" for the project.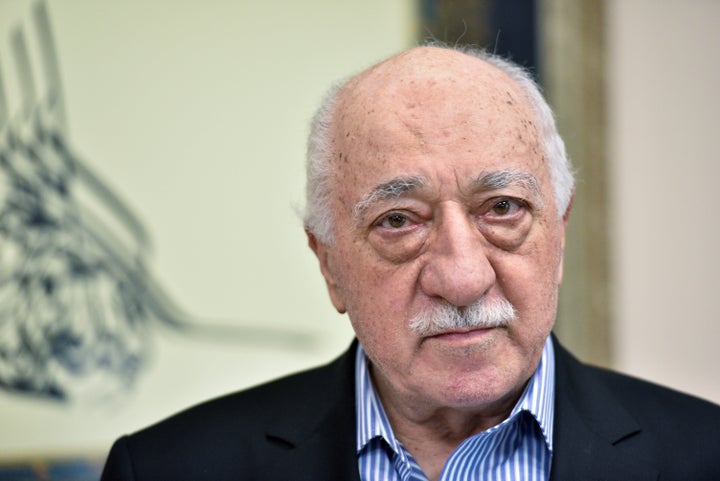 From the beginning, it was clear that the real client wasn't a Dutch company but Kamil Alptekin, a powerful Turkish businessman with close ties to the Erdogan regime.
Soon after Flynn's firm began working for…