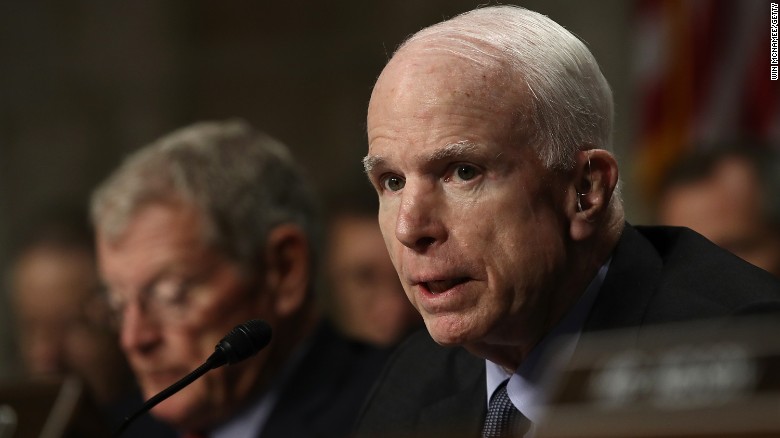 Washington (CNN)When he wanted to dispute a Democratic Senator over his Supreme Court nominee, President Donald Trump went after the senator's misstatements about serving in Vietnam. And as he defends the first military mission he approved, Trump, who did not himself serve in the military or Vietnam, is again tangling with fellow Republican John McCain, a decorated Vietnam veteran and former POW.
The decision to take on veterans could put Trump on shaky ground: The President never served in the military and received student and health deferments that kept him out of serving in the war.
In a string of tweets on Thursday morning, Trump took on McCain for suggesting his first military action — a raid in Yemen that netted intelligence against ISIS, but cost the lives Navy SEAL Chief Petty Officer William "Ryan" Owens and a number of Yemeni civilians — was not a success. Trump also lashed out against Democratic Sen. Richard Blumenthal of Connecticut, who told reporters on Wednesday that Neil Gorsuch, Trump's Supreme Court pick, told him that he felt Trump's comments about the judiciary branch were "demoralizing" and "disheartening."
Trump's tweets appear to be an attempt to quiet dissent, even from those within his party.
McCain, who was shot down over Hanoi in 1967 and was held as a prisoner of war until 1973, questioned Trump's raid earlier this week, suggesting that the White House should not have called in a "success" because Chief Petty Officer William "Ryan" Owens was killed.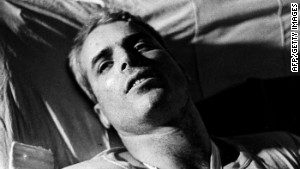 "While many of the objectives of the recent raid in Yemen were met, I would not describe any operation that results…