Far-right provocateur Milo Yiannopoulos has been revealed as a speaker at next week's influential Conservative Political Action Conference (CPAC) to give his message at a time when "political correctness is properly being discarded", said its organiser.
The Breitbart news editor, who was permanently banned from Twitter in July 2016 for instigating racist and sexist abuse of Ghostbusters actor Leslie Jones, will take the stage alongside other speakers including US vice-president Mike Pence and Senator Ted Cruz.
Matt Schlapp, the chairman of the organiser American Conservative Union (ACU), said he thought the conservative movement could handle the controversy sparked by the invitation of the notorious internet troll and noted that "ACU has publicly taken on racism and the alt-right and will continue to do so aggressively".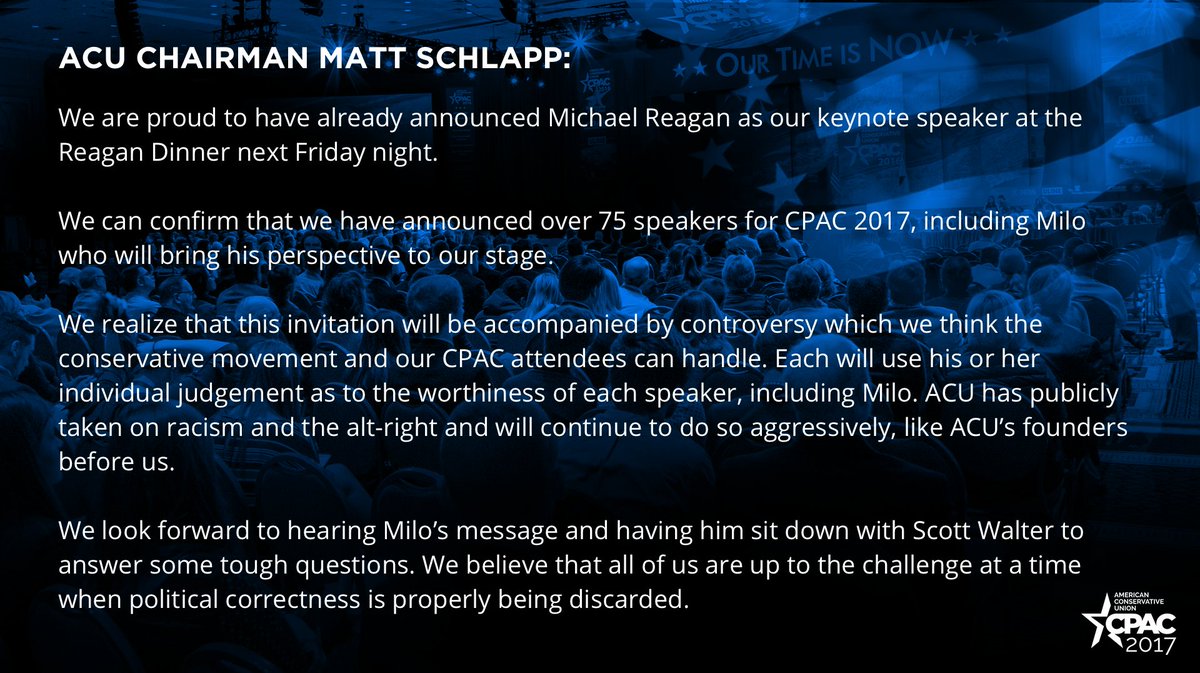 Seventy-five speakers have so far been announced for…