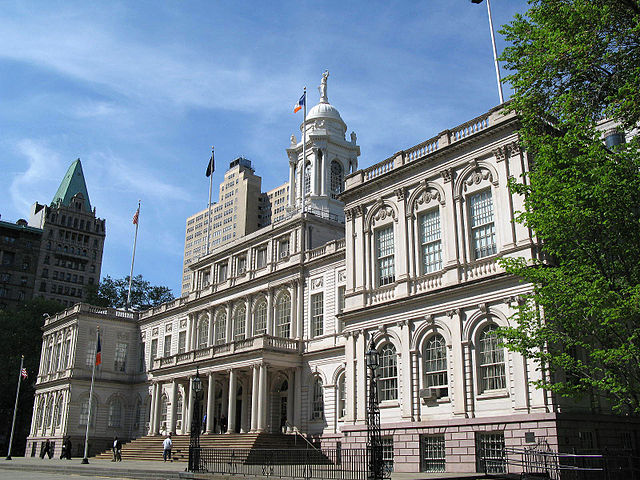 What to watch for this week in New York politics:
This week in New York politics will be dominated by Governor Andrew Cuomo, who is giving six regional State of the State addresses. Before we turn to New York politics, though, there's also a lot to watch for in national politics this week: President Barack Obama is giving his farewell address Tuesday night and cabinet nominations by President-elect Donald Trump face confirmation hearings throughout the week.
We're also watching for continued fallout from the Friday release of an intelligence report indicating that Russian President Vladimir Putin ordered Russian interference into the U.S. presidential election, with a preference for Trump. While the report did not delve into whether Russian hacking of the Democratic National Committee and John Podesta, Hillary Clinton's campaign chair, had any direct affect on the outcome of the election, Trump has continued to insist that it did not have any affect, while also lying by saying that the intelligence community also said that. Trump is scheduled to hold his first press conference in months on Wednesday in New York City (he has announced and cancelled other press conferences so it is to be seen if he follows through on this one).
In New York, Cuomo kicks off his State of the State tour Monday morning in New York City, with Mayor Bill de Blasio among those set to attend — see details below. Cuomo's tour is being criticized by a number of state legislators who say he should be sticking with the 90-year tradition of giving a State of the State address to the Legislature in Albany.
The two legislative majority leaders won't be attending any of Cuomo's speeches; the Legislature is in session in Albany on Monday and Tuesday, while Cuomo will give an address in Albany on Wednesday. Cuomo is also due to release his Executive Budget by January 17. It is unclear if he will give a budget presentation of any kind. Proposals made during State of the State speeches often have corresponding budgetary needs, of course, and Cuomo and legislative leaders are known for moving new policy matters through the budget procecss — a new state budget for fiscal year 2017-2018 is due by April 1.
(Ahead of Cuomo's 11 a.m. speech, you can hear Gotham Gazette's Ben Max on WNYC's The Brian Lehrer Show previewing the speech — 93.9FM or wnyc.org)
[Read:
Under Clouds, Cuomo Launches State of the State Tour with New Proposals
]
Other than attending Cuomo's speech, de Blasio starts his week with an afternooon press conference on FDNY statistics (see details below) and his usual Monday appearance on NY1's Inside City Hall. Comptroller Scott Stringer is also among those slated to attend Cuomo's speech in the city.
Meanwhile, there are a number of events around the city this week, including a busy week at the City Council — see our day-by-day rundown below.
***Do you have events or topics for us to include in an upcoming Week Ahead in New York Politics?
e-mail Gotham Gazette editor Ben Max: bmax@gothamgazette.com***
The run of the week in detail:
Monday
Governor Cuomo starts his three-day, six-stop State of the State tour Monday with two stops:
At 11 a.m., Cuomo will deliver his New York City State of the State Address at the 1 World Trade Center, 64th Floor.
At 3 p.m., Cuomo will deliver his Western New York State of the State Address at the University at Buffalo Center for the Arts.
Ahead of Cuomo's Buffalo speech, "advocates and leaders [will] hold a news conference to discuss how local residents are getting screwed by his nuclear bailout deal. The nuclear bailout deal is estimated to cost nearly $8 billion and will force Buffalo residents to pay higher energy bills over the next several years." The press conference will be held in Buffalo at 11 a.m.
The New York State Legislature will be in session on Monday afternoon in Albany.
The New York State Board of Regents will meet on Monday and Tuesday at 89 Washington Avenue in Albany.
At 10:30 a.m. Monday, "Congressman Adriano Espaillat (NY13) will hold a press conference…at the intersection of Vermilyea Avenue and 204th Street following last week's arrest of 32 individuals accused of running a drug marketplace on Vermilyea Avenue in Inwood. Rep. Espaillat will be joined…