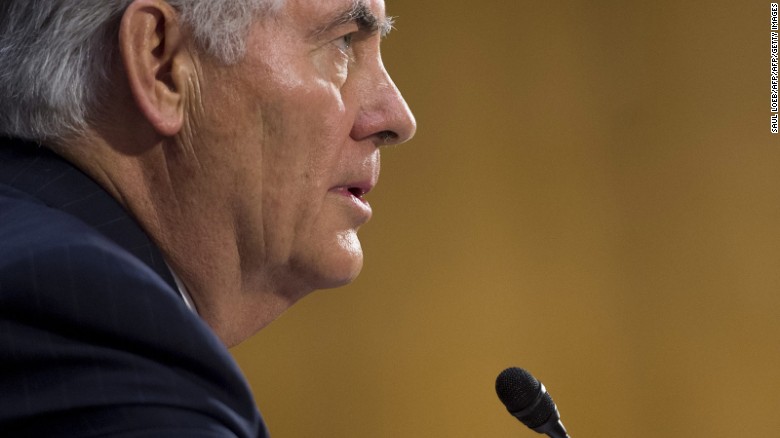 (CNN)Former ExxonMobil chief executive Rex Tillerson won the backing of the Senate Foreign Relations Committee Monday to be secretary of state when it voted 11-10 to send his nomination to the full Senate.
Sen. Marco Rubio was a long hold-out and potential "no" vote after he raised concerns about Tillerson's views toward Russia and human rights. But the Florida Republican announced earlier Monday that he would support the nomination. If Rubio had voted no, it could have stalled Tillerson, although GOP leaders planned to move his nomination to the floor regardless.
A final confirmation vote by the full Senate is expected next week, according to leadership aides from each party. Monday's committee vote split along party lines, with Republicans backing Trump's nominee and Democrats opposing.
During the vote, Rubio said he still had reservations about Tillerson, but looked favorably on the Texan's support for NATO and his recognition that "Russia's claims on Crimea are illegitimate." Rubio said he came around to supporting the nominee because "given the uncertainty that exists both at home and abroad about the direction of our foreign policy, it would be against our national interests to have this confirmation…