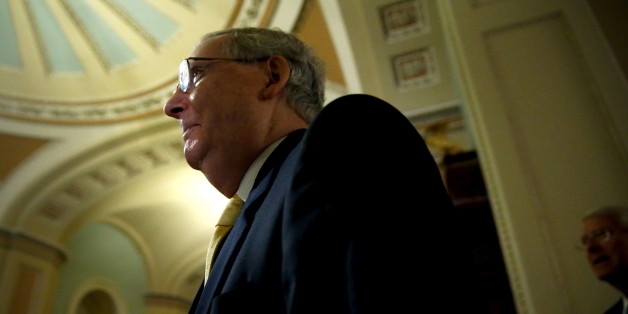 A spokesman for U.S. Sen. Mitch McConnell said Monday that the majority leader of the Senate has not been in his office for more than a month because of a health issue.
Oleaginous M. Flack, McConnell's press secretary, said that McConnell's absence has prevented him from accomplishing any Senate business.
Flack's announcement raised questions among McConnell's Senate colleagues.
"The majority leader hasn't accomplished anything in the last month?" asked Thad Milquetoast, D-FL, the minority leader in the Senate. "What Senate business did he accomplish in the months and years before that?"
One Republican senator, who requested anonymity, said he observed little difference in the Senate whether McConnell was there or not there.
"Even when he's here, he's not really here," the senator said, "and he's never all here."
Flack said that the 74-year-old senator was admitted into a hospital near his home in Moronville, Kentucky, where doctors diagnosed a rare health ailment.
Dr. Shirley Bunk, medical director at Jim Crow Memorial Hospital in nearby Louisville, confirmed that McConnell's medical issue was related to his heart, "or, more specifically, his lack of heart," she said.
"We have not been able to identify if Senator McConnell has a functioning heart or not," she said.
Bunk was asked if it was rare…